With March Break just a few days away, we wanted to draw your attention to some of the new books just waiting to be checked out.
Fantasy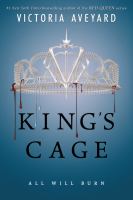 King's Cage and Cruel Crown by Victoria Aveyard
The third book and prequel novellas in the Red Queen series.
The Darkest Part of the Forest, by Holly Black
In the woods outside of a town where humans and faeries co-exits, there's a horned boy asleep in a glass coffin. He's been there for years. Until, one day, he wakes up.
Caraval, by Stephanie Garber
Scarlett has always dreamed of visiting the invitation-only Caraval, a show where the audience is part of the performance. But this year, her sister is kidnapped by the leader of Caraval, and Scarlett will have to find her to before she's lost forever.
Ruby Red trilogy, by Kerstin Gier
Time travel! Romance! Fancy dresses!
Steeplejack, by A.J. Hartley
In a fantasy South Africa, a chimney-repairwoman tries to solve the murder of her apprentice.
Every Heart a Doorway, by Seanan McGuire
Something goes horrible wrong at a home for children who once found their way to other worlds – and desperately wish to find their way there again.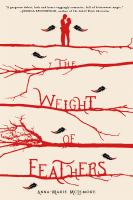 The Weight of Feathers, by Anne-Marie McLemore.
The fates of a son and daughter of magical rival families become intertwined.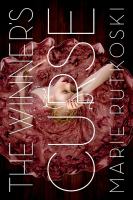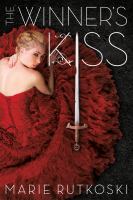 The Winner's Curse series, by Marie Rutkowski
Political intrigue and star-crossed lovers.
Realistic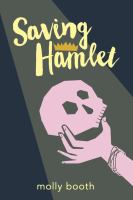 Saving Hamlet, by Molly Booth
A stage manager falls through a trapdoor her back in time to Shakespeare's day, and the first ever production of Hamlet.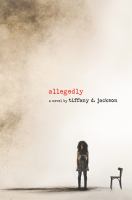 Allegedly, by Tiffany Jackson
An imprisoned teen who was convicted of killing a baby when she was 9 tries to prove her innocence to maintain custody of her own child.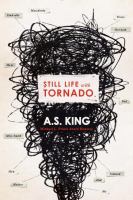 Still Life With Tornado, by A.S. King
Sarah deals with her brother's mysterious absence, her parents' divorce, and her inability to make art as she always has.
History is All You Left Me, by Adam Silvera
Griffin deals with the death of his ex-boyfriend.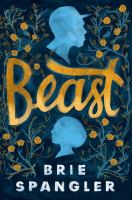 Beast, by Brie Spangler
Dylan, a boy whose exceedingly large and hairy for his age, falls for a girl in his support group.
Saving Montgomery Sole, by Mariko Tamaki
A girl who love the paranormal worries she will be bullied for having two moms. By the author of This One Summer.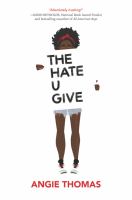 The Hate U Give, by Angie Thomas
After witnessing her friend's death at the hands of a police officer, Starr Carter's life is complicated when the police and a local drug lord try to intimidate her in an effort to learn what happened the night Kahlil died.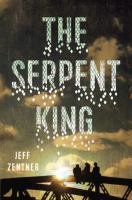 The Serpent King, by Jeff Zentner
The son of a Pentecostal preacher faces his personal demons as he and his two outcast friends try to make it through their senior year of high school in rural Forrestville, Tennessee.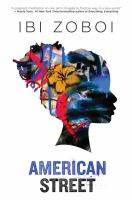 Fabiola Toussaint is a Haitian immigrant learning to make her way at a new school in Detroit.
Science Fiction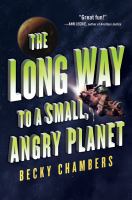 The Long Way to a Small, Angry Planet, by Becky Chambers
A misfit spaceship crew is hired to punch a wormhole gate to a new planet. For those who still miss Firefly.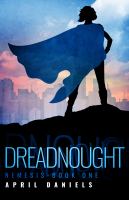 Dreadnought, by April Daniels
A coming-out story in two parts: as a superhero, and as transgender.
Ruby Red trilogy, by Kerstin Gier
Time travel! Romance! Fancy dresses!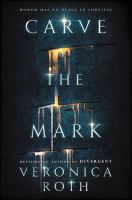 Carve the Mark, by Veronica Roth
Graceling in space, by the author of Divergent.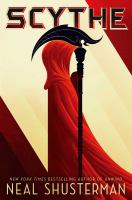 Scythe, by Neal Shusterman
Two teens are chosen to become a Scythe – grim reapers who choose who dies. Only one will succeed – the other will be killed.
Historical Fiction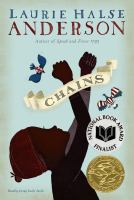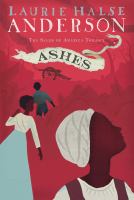 Seeds of America series, by Laurie Halse Anderson
After being sold to a cruel couple in New York City, a slave named Isabel spies for the rebels during the Revolutionary War.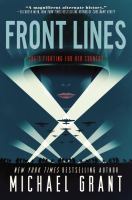 Front Lines, by Michael Grant
An alternate history where American women could be drafted to fight in World War II.
Graphic Novels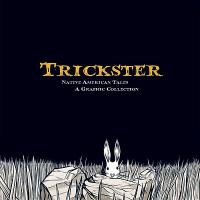 Trickster: Native American Tales
A collection of 21 trickster stories in cartoon form.
Black Panther, by Ta-Nehisi Coates
T'Challa, the superhero known as Black Panther and the king of Wakanda, tries to unite his nation in the face of a violent uprising.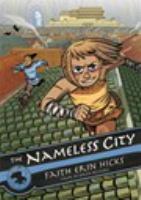 The Nameless City, by Faith Erin Hicks
Rat and Kai bond over parkour, even though one is a native of a city that keeps changing hands, and the other is a member of the current occupying force.
Wires and Nerve, by Marissa Meyer
A Lunar Chronicles story about Iko the android (with appearances from many other characters).
Lumberjanes, by Noelle Stevenson
A group of friends keep getting caught up in the strange happenings at their summer camp, from supernatural wolves and river monsters to raptors and Greek gods.